New Zealand
Australia
For a great range of Disc Golf equipment check out Portal Disc Sports
Contact : Chris Eltringham
P: +61 403 857 620
————————————————————————————————————
Welcome to The Frisbee Shop | Australia's Largest Flying Disc Retailer
Finland
Frisbeepoint – online discgolf shop with the broadest product range in Europe with the best service available.
Germany
SuperFly Disc Sports
Owner: Michael Rollnik
Huchtinger Straße 53 – 28197 Bremen – Germany
e: info@superfly-discsports.de
Office 0049 421 – 161 043 24 – Cell 0049 176 – 243 843 30
w: www.superfly-discsports.de
USA
Helpful friendly staff have every disc you could want.
Infinite Discs was founded in 2012 by Alan Barker and Kirk Salisbury. Like us, hey are disc golfers like you and want you to have the best online disc golf experience.
Whilst their local shop and headquarters are located in Logan, Utah, Infinite Disc shipped discs to all 50 states and many countries throughout the world.
We are proud to have Infinite Discs as our USA distributor, visit infinitediscs.com to order your RPM discs now.
616 Disc is a disc golf retail company based out of Grand Rapids, Michigan, We are dedicated to growing the sport of disc golf.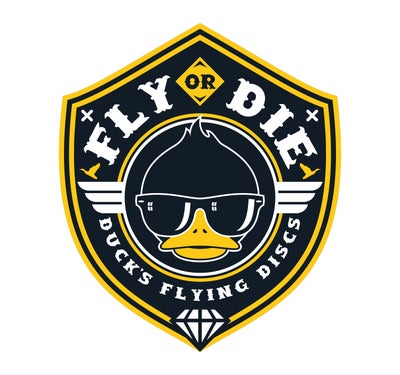 Ducks Flying Discs
On November 29th, 2013, we officially opened our doors with a simple philosophy.
Each of us deserve the quality of a "Country Club" level ProShop, that would also serve to be an inclusive home for like minded Disc Sports Enthusiasts!
Our staff is highly proficient with more than 40 years of Disc Sports experience. As competitors, we have played Ultimate and Disc Golf at the highest levels, all over the United States, as well as the World. We feel it is necessary to have this experience when advising players of all skill level.
In short "We know how you feel about OUR game, and want to help you in all areas that you want to grow."
-Duck!-
Gotta go gotta throw is a supplier of all sorts of disc sports products and offers a large range online and in store.
Canada
Daikiv International
Contact Mark Dakiv (canuckiwi@telus.net)
England
Disc Zoo was founded in 2004 out of a need to introduce children to disc golf, and the focus on developing the sport has become a fundamental part of what we do. Now the UK's largest retailer for flying disc sports, it is a privilege to be a retailer for RPM discs